Bold Food Truck Wrap Graphic Design.
Let the power of eye-catching graphics do the work for you.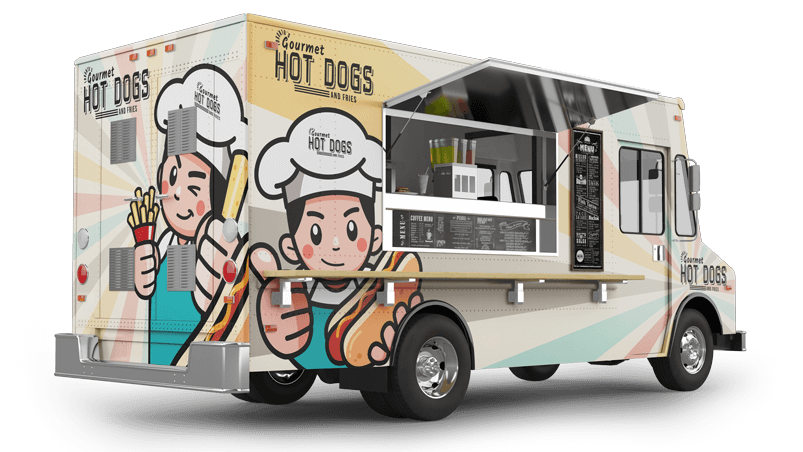 Memorable graphic designs increase business.
If you offer unforgettable food and beverage experiences, you need vibrant graphic designs.
Vibrant graphics have the power to capture attention and leave a lasting impression in the mind of foodies.
We're the GTA's hottest wrappers
0
Wraps (and counting) designed and installed.
Our full wraps are 360-degree vehicle graphics, covering nearly every inch of your mobile eatery. Full food truck wraps are branded vehicle face-lifts customers love because they help protect your truck's surface from long-term damage with beautiful graphics.
Partial food truck wraps help mobile restaurants elevate customer branding with HD graphics that adhere seamlessly to any truck's finish. Partial food truck wraps are semi-branding options that offer the same seamless finishes and appear painted on!
Decals and graphics are branded solutions that offer the same memorable experience as full or partial wraps. Decals can be customized in stunning colours in the same lasting materials and can be removed with greater ease as they cover less surface area.